News Blog
October 18, 2018


Local Rule 2.5

This rule was recently amended to require reasonable accommodation of 3 days for the ADA and 10 days for an interpreter. This is for all summonses, s...
Read more...
July 25, 2018


Pima and Pinal County Filings

As more and more courts turn to e-filing, it is becoming more difficult for us to provide daily runs to some of those courts out of town. The volume ...
Read more...
January 03, 2018


2018 Holiday Schedule

2018
DL INVESTIGATIONS
HOLIDAY SCHEDULE

CLOSED

CIVIL RIGHTS DAY MONDAY, JANUARY 15
PRESIDENT'S DAY MONDAY, FEBRUARY 19
MEMORIAL DAY MONDAY...
Read more...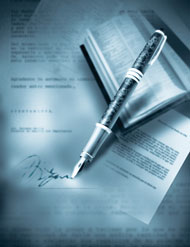 SERVICE OF PROCESS
All our process servers are properly licensed and maintain current continuing education requirements to satisfy their proper certification.
DL has the ability to handle any type of job from the simple and routine to the difficult serve that may include stakeout or skip trace. We have the staff to handle all "rush" jobs or other special requests that may be required to perform.
DL will update from the field when a process server makes a successful service. From there, we will be able to generate a certificate of service that can be viewed and or printed via our website. This means you will get real-time, up to date communication.
Requests for status can also be done via our website. Simply locate your case and submit a request for status and we will get back to you promptly.
To get started please fill out our Instruction Sheet.
Court Runs/Messenger Service
All messengers are trained in all aspects of all the different courts and government agencies. This knowledge of the courts and how the "system" works allows us to develop key relationships and valuable contacts. This helps both us and our clients in the legal community.
We provide same day service/filing to Pinal & Pima counties.
To get started please fill out our Instruction Sheet.
Special Assignment-Delivery of Documents
Deliveries are considered "special" when something needs to be done before or after your regularly scheduled pick-up time. All you need to do is call or email us and we will schedule a messenger. Things to consider:
How timely is the request?
Where is the delivery going? Is it outside the scope of a regular run, i.e. standard courts and agencies.
To get started please fill out our Instruction Sheet.
Investigations/Skip Tracing
DL's Investigations department works hand in hand with the Process Serving department. When we determine an address is not good for the named the documents for service are turned into the Skip Tracing department. There, our licensed investigators have the technology and knowledge to perform custom Skip Tracing when an address is invalid or incorrect. We can perform in depth searches to determine a new address using various techniques that will include access to numerous databases not available to the public as well as Trans Union and the Motor Vehicle Department.
To get started please fill out our Instruction Sheet.
Court Research- includes looking up case names, case numbers and obtaining copies/certified copies of requested documents.
To get started please fill out our Instruction Sheet.
Document Forwarding
Over the years we have developed many valuable contacts around the state and country that we can forward any request to without sacrificing your need for quality service and communication.
To get started please fill out our Instruction Sheet.
Registered Officers of the Superior Court of the State of Arizona
Arizona Private Investigators License #1558886.
Contact Us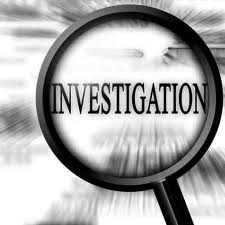 Google Maps
DL Investigations & Attorney Support LLC